Microsoft x LCF Incubator
Case Study
Microsoft partnered with London College of Fashion, UAL to inspire the future leaders of the fashion industry with the innovative technology of today
The FIA worked closely with Microsoft to deliver this unique project which provided selected groups of students with the opportunity to work with cutting-edge Microsoft technologies, creating new solutions that aim to innovate the fashion industry.
---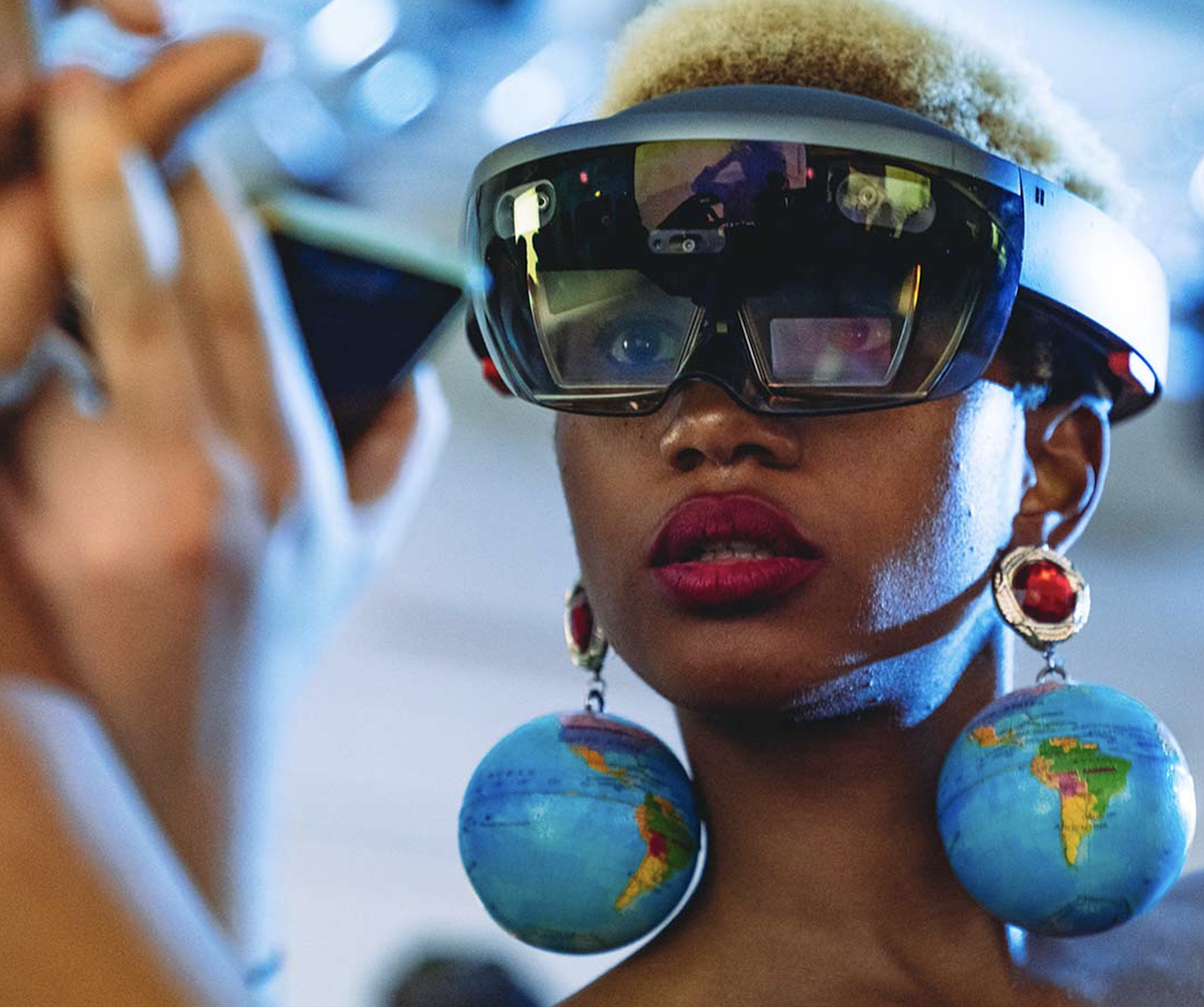 Microsoft co-created a custom curriculum for a 4-month incubator with LCF's FIA and Digital Learning Lab.
Students from across multiple courses applied to participate in this mentorship programme that challenged them to apply cutting-edge technologies to disrupt the fashion industry. In June 2018, industry, press and students gathered in East London to explore the solutions, including a mixed-reality visual merchandising tool, an IoT-powered exercise app and an AI-assisted billboard that delivers hyper-targeted ads to passers-by.
"It has been amazing to partner with London College of Fashion and their Fashion Innovation Agency, to push the boundaries of how technology can really drive impact and foster alternative creative thinking in fashion. The future of the industry is enrolled here, and we want to empower them to make a purposeful difference — not just now, but also when they enter the industry."
Senior Global Marketing Manager, Microsoft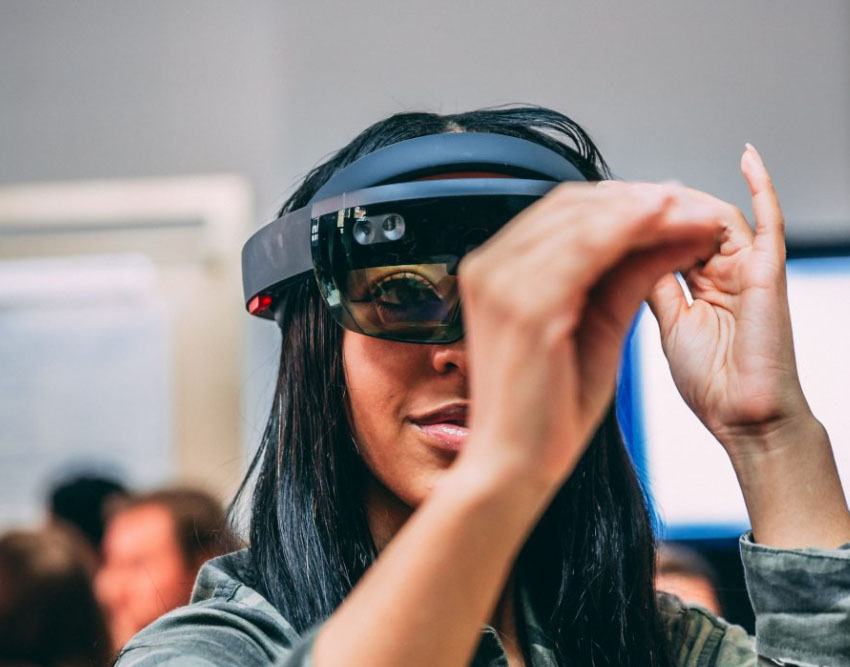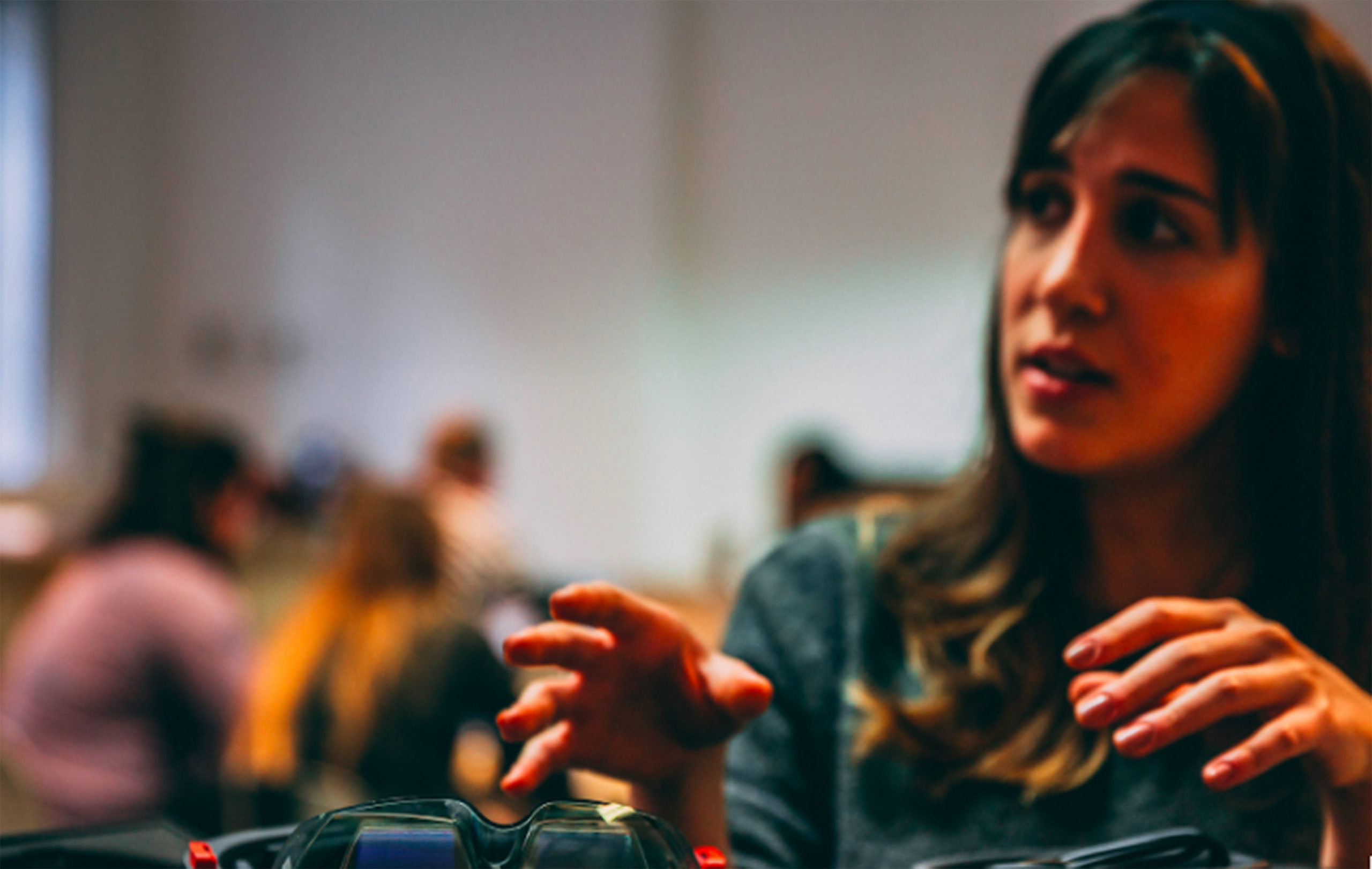 "Technology is the reason that I have a brand. I think it just helps speed up and streamline the whole process."
Industry Ambassador