JW Anderson Augmented Reality Showroom

Case Study
Augmented Reality Designer Showrooms Provide Virtual Buying Experience To Brands
Due to COVID-19, JW Anderson needed to find new and innovative ways to communicate with their buyers and offer a true and accurate representation of their garments. The FIA connected the brand to HoloMe, a company innovating with augmented reality, in order to virtually showcase their new collection to buyers within their own homes – "When you have the ability to place anything inside your environment... Why not just have me in the space as if I were physically present?" Janosch Amstutz, Founder & Chief Executive of HoloMe.
---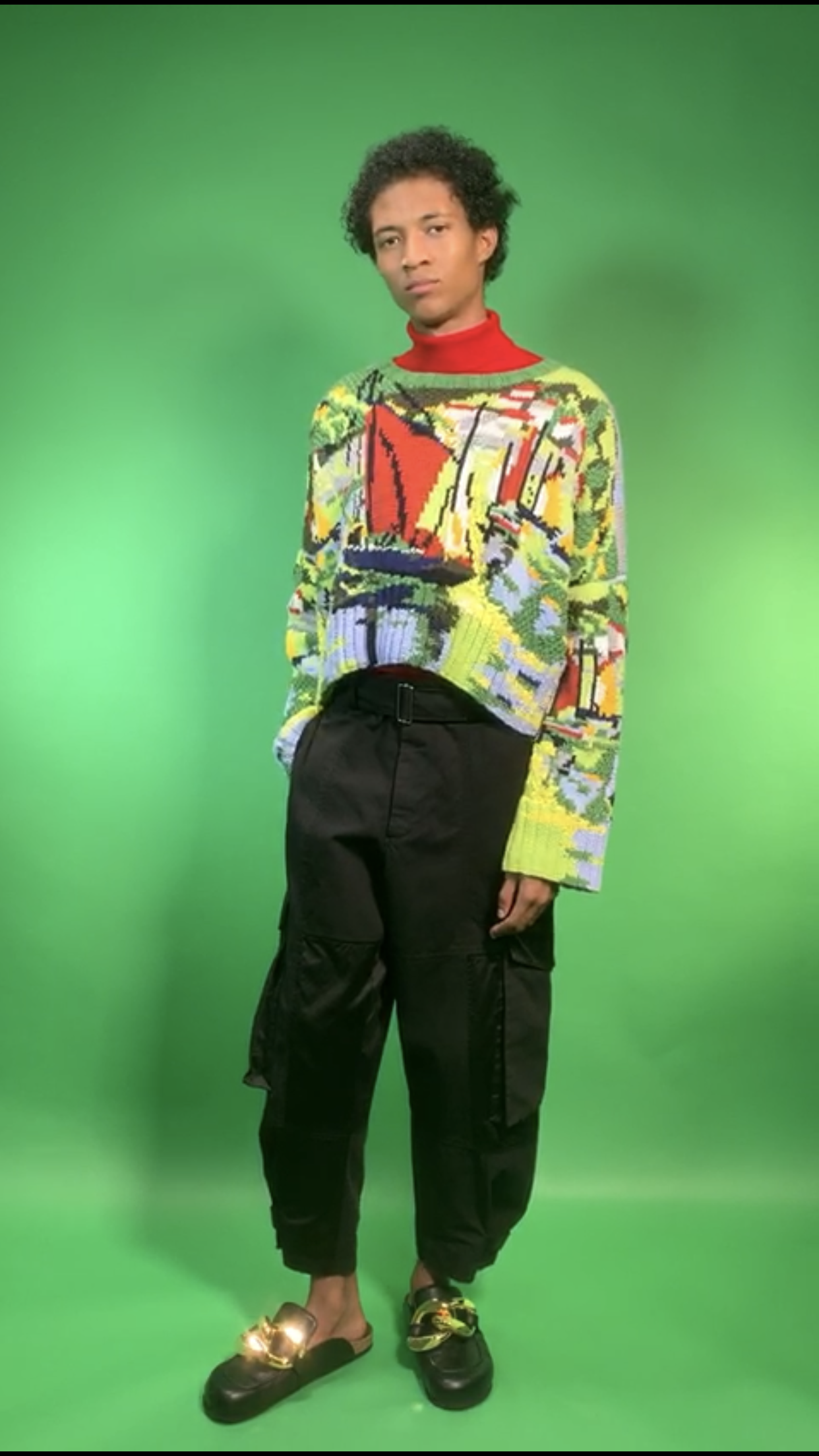 "HoloMe has enabled us to connect with existing and new wholesale customers in a way that no other technology allows us today. The live connection is part of the magic that makes people not only appreciate the rendition of a live model in their environment but also interact live with us."
Fashion Designer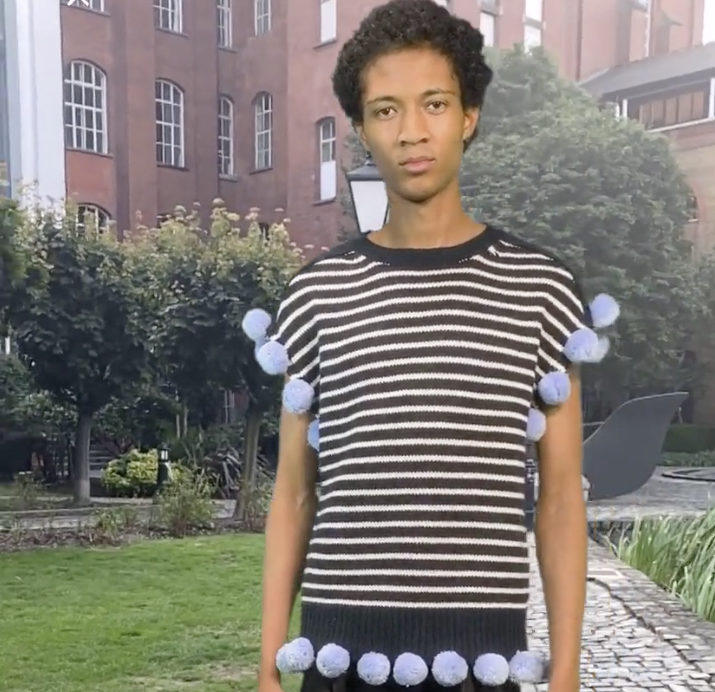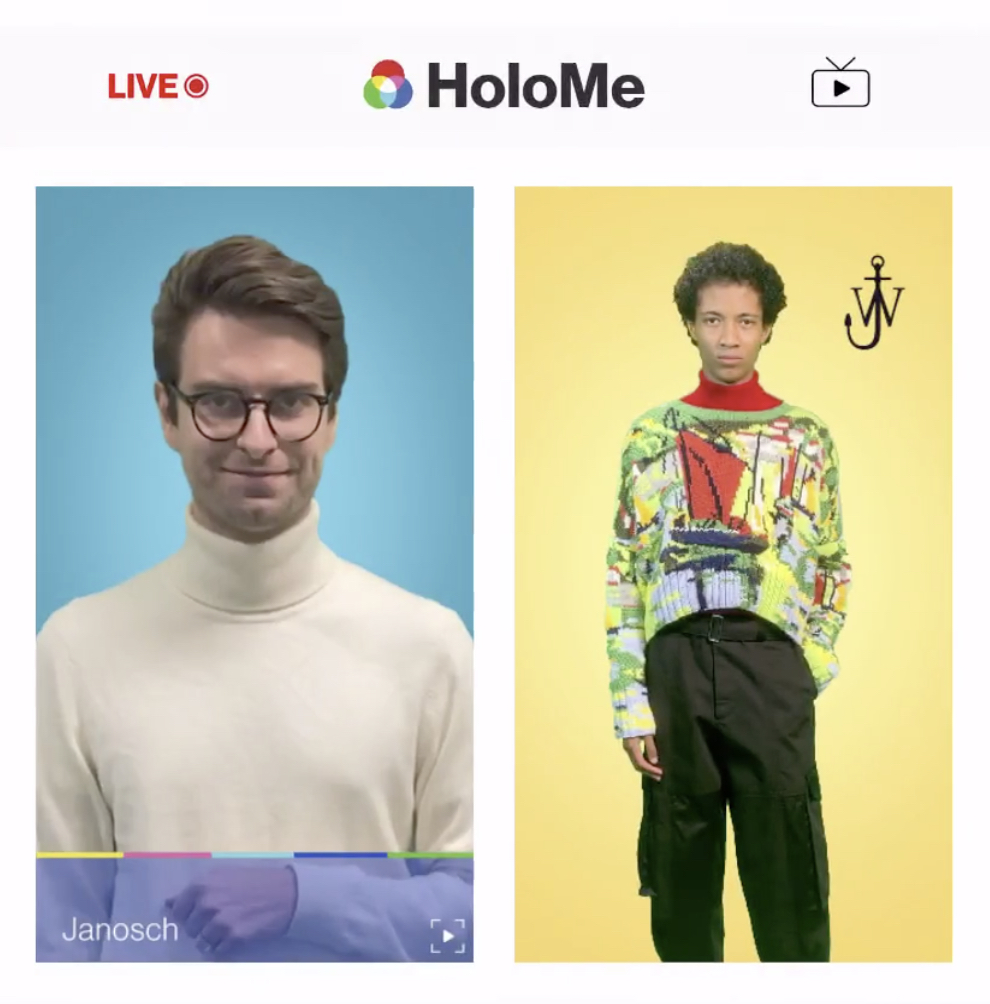 "Allowing buyers to see and experience a brand's garments on a model in real-time, from the comfort of their own homes, opens up a whole new range of possibilities for conducting sales during periods of reduced travel. It also presents a more sustainable alternative to the current system of flying clothes and/or buyers across the planet. The fact that this can be done using the technology that already exists in everyone's pockets makes this a potential game-changer for the industry."
Technology Development Manager at the Fashion Innovation Agency, LCF
JW Anderson worked with HoloMe to capture models in the Spring 2021 collection against green screens that were set up within the brand's offices.
During market week, the collection was live-streamed to buyers via the HoloMe app, transporting a JW Anderson model directly into their living room in real-time. This collaboration captured the attention of the wider industry and shows how technology can be leveraged to offer playful and engaging ways to build upon brand relationships and traditional showrooms. "J.W. Anderson was one of the most creative appointments at Paris fashion week, with a HoloMe app — buyers were able to see the clothing on a model virtually transposed in their natural surroundings using the app." WWD